Posted: Sun, 29th Apr 2007, 8:10am
Post 1 of 69
Hi, allow me to introduce my first feature length film 'The IInd', it's already in its pre production stages and most of the concept art for sets has been completed and production on miniatures is well underway!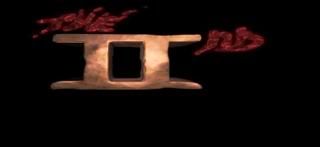 'The IInd' is set in the early period of the 5th century Britannia. It follows the story of Argillis- a young Legatus commanding the Legio II Avgvsta.
When the majority of the lands the Saxons sought had been conquered they moved to attempt to take the biggest prize of all : Rome. But not being equipped enough they decided first to invade the much weaker defence of Britannia and establish a firm foothold on the island- which they could then attack Rome from.
With this agenda the Saxons struck Britannia- Within weeks most of Caleodnia (Scotland) had been conquered- hearing of this dire threat on the north Argillis gathers what's left of his legion and prepares to head north.
Constant barbaric ambushes have taken its toll on the 4 original legions to be deployed inBritannia and now they are very weak. 1 Legion was wiped out by Boudicca's revolt- the XXth and the VIth have not been heard of for decades.
To combat the threat of being outnumbered Argillis makes a fragile truce with the nativeBritons and marches to Hadrian's wall- the last defence of Britannia- where they can hopefully hold off for a long enough period of time so the innocent can escape to otehr Roman provinces.
Expect ambushes, glory and treachery along the way!!
The above is just a very vague concept idea behind the story, tell me what you think!
Once i get my camcorder sorted i'll start posting some more pics and video diaries!
Status:

]
Pre-production:
Script:
100%
concept art-
100%
miniature sets:
10%
costumes:
0%
Set construction:
0%
Production:
Camcorder:
Canon XM2
Frame rate:
25fps
Scenes to be shot:
21
Scenes completed:
0
Pick up shots:
0
Post production:
Scenes edited:
0
3D aspects completed:
0
Grading and colour correction:
o
Soundtrack and sound effects:
0
Last edited Sat, 18th Aug 2007, 2:50pm; edited 2 times in total.