Posted: Wed, 21st Nov 2007, 8:47am
Post 1 of 6
I really don't mean to be nitpicky here... but...
Could we get 256 x 256 pixel icons for FXhome programs? It really does help the look-and-feel of Vista, especially for those of us running at 120 DPI. 120 DPI has the unfortunate effect of causing most icons of lower resolution to be POORLY sampled and up-sized, making them look pretty jaggy. A screenshot to show: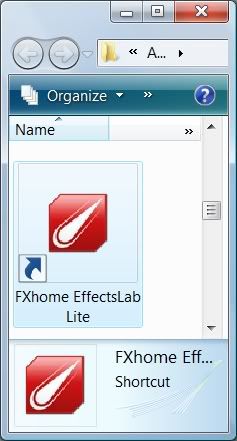 I would, as I'm sure would any Vista user here, very much appreciate 256 x 256 pixel icons.
Last edited Wed, 21st Nov 2007, 8:58am; edited 1 times in total.