Posted: Sat, 8th Mar 2008, 6:51pm
Post 1 of 6
Rating: +2
http://www.youtube.com/watch?v=kfpAqVq0wNQ
I made this matte painting compleatley in composite lab. here are the steps.
Warning! requires a lot of roto-work!
I started out with this viedo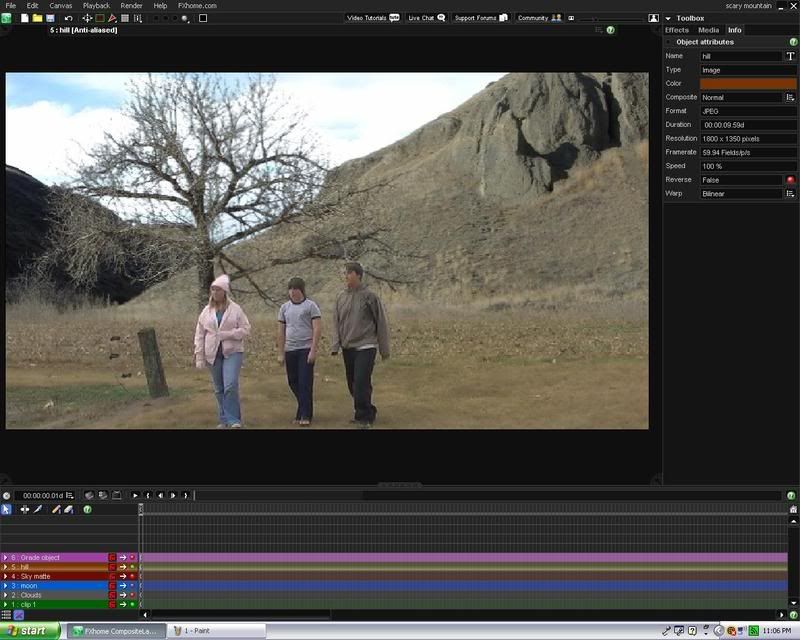 I then found a picture of this hill and keyed it's sky out. I also had to flip it to match the lighting. thankfuly, the color of the grass already matched.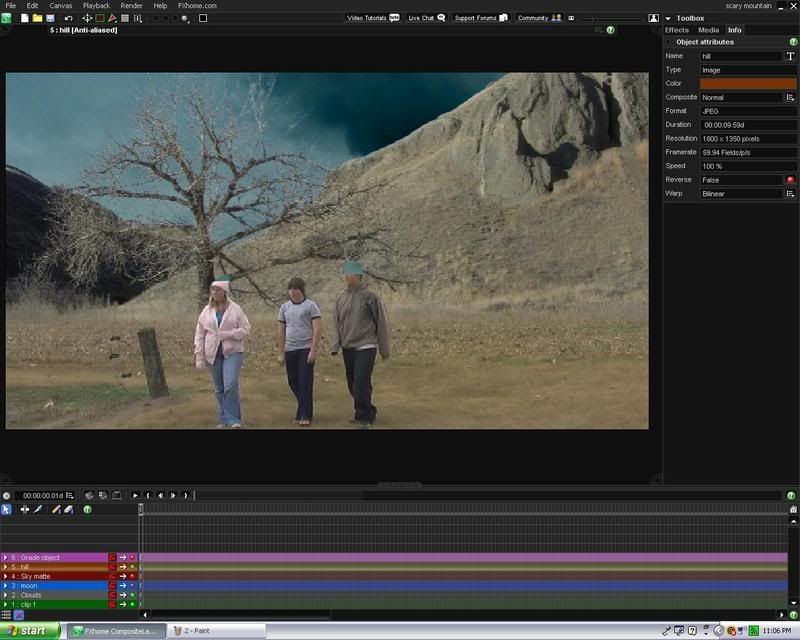 I then added a stormy sky. I animated it to move slowly.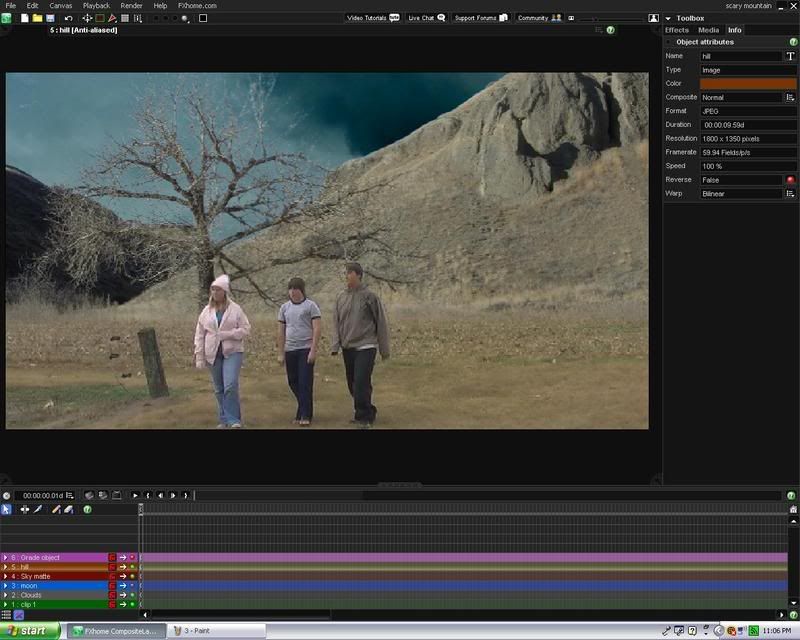 I then had to mask the heads back into the frame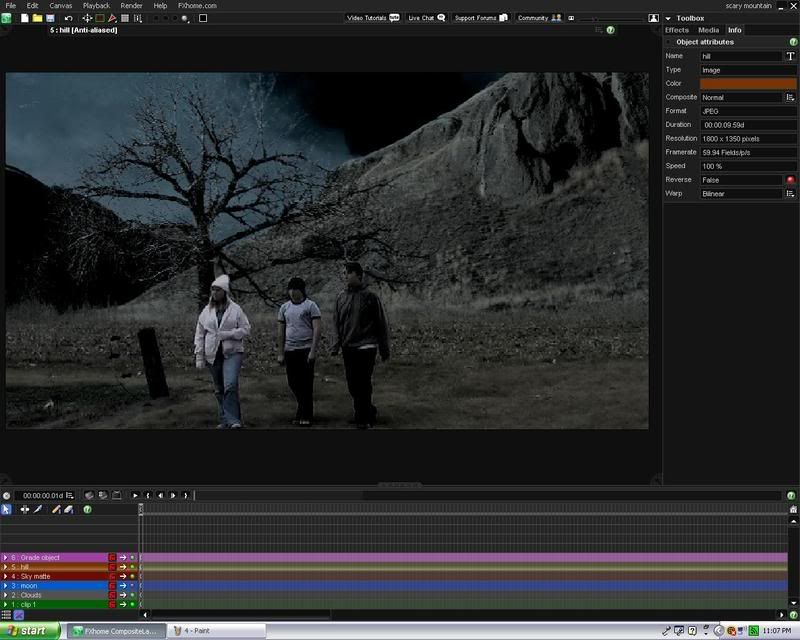 I used a grade object to darken the shot and to give it a nice blue look. It looks good, but somthing is missing...
There! the moon! I turned the transpecy down to let the cloudes show through and gave it a glow filter.
This is a very breif tutorial and I hope it helps you out someday !