Posted: Wed, 23rd Apr 2008, 7:13pm
Post 1 of 49
Hi
After sitting around the other day watching Smallville and randomly looking at fan art online. I decided that I was gonna try it out myself to see what I could come up with. When I was looking thru some of the fan art movie posters on other sites, I saw some sweet looking stuff and knowing the talent of most of the people on this site, I bet others could make some pretty kick-ass mock movie posters as well. Think of a movie you'd like to see starring whoever you'd want in it, open up your photo editor and come up with something of yourself. 1st 2nd and 3rd place prizes will be given out at the end of May so have fun and make something cool.
Prize List As Follows:
3rd Place will receive
- A little bit of nothing
2nd Place will receive
- Nothing
Grand Prize will reveive
- A lot of nothing
So there you have it. Theres nothing to lose besides some of your time but also theres nothing to gain as well!
Here's mine: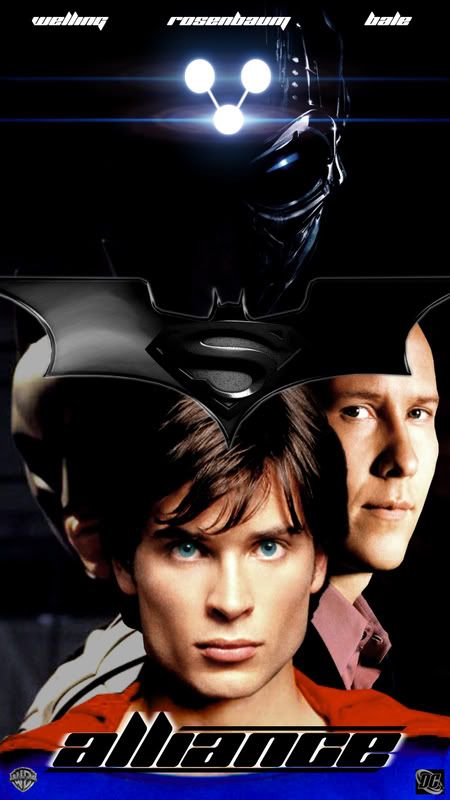 The Villain up top is Supermans Villain "Brainiac"
I'm serious... Make a poster... This is my serious face...