Posted: Sat, 5th Jul 2008, 4:31pm
Post 1 of 15
Rating: +2
I have had a request from YouTube user
ThisPersonSaid
to make a tutorial on how to create flash effects (as seen in my YouTube video
"Dead Christmas"
) which is now long overdue.
So, here we go!
First you will need a video clip. Mine will be called Example Shot and can be viewed
here
.
So, a simple shot of a car driving into the mist. Now import it into EffectsLab and grade it as you like.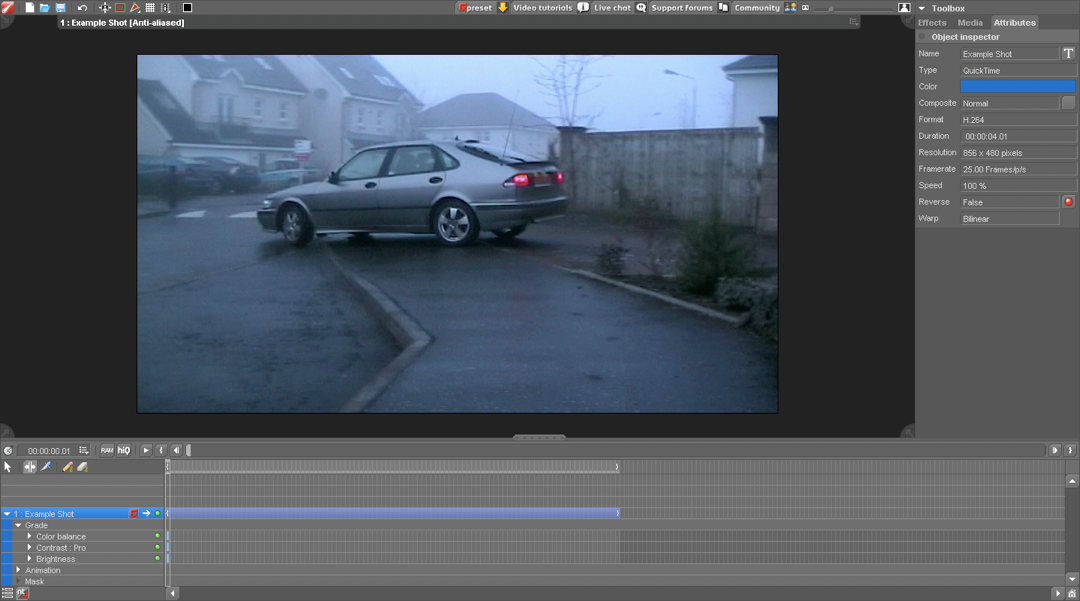 Now this next bit gets a bit tricky to explain, so forgive me if it doesn't make much sense.
Start at frame 1. Click "Grade" and choose the Invert filter. Make sure it is turned on.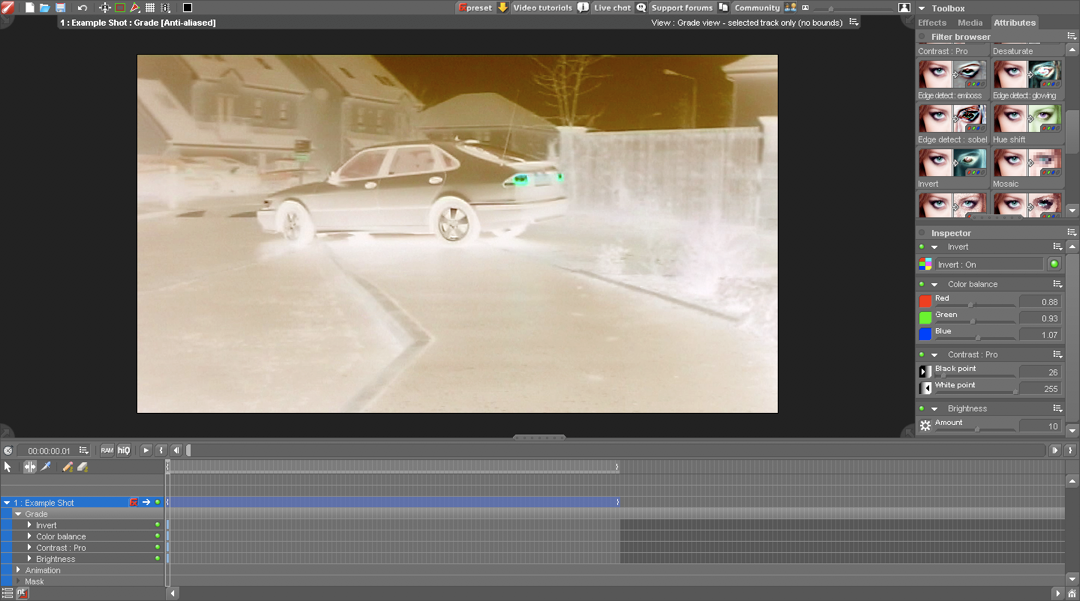 Now, step to frame 2 and turn invert off. Go to frame 3 - turn on, frame 4 - turn off.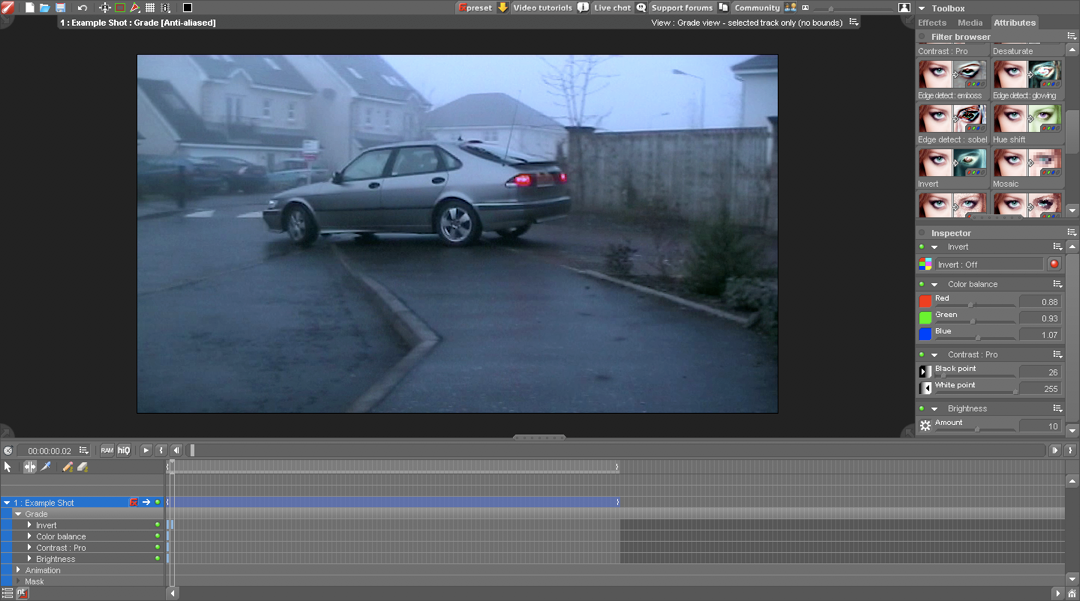 Notice that on frame 1 and 3, all the colours in the footage are inverted also. To fix this, choose the Hue Shift filter, and give it these settings for frames 1 and 3 (the ones that have been inverted):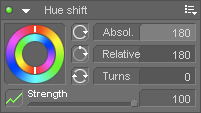 and for frames 2 and 4, turn the strength down to 0.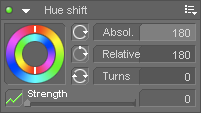 This should make the inverted frames, 1 and 3 look like this: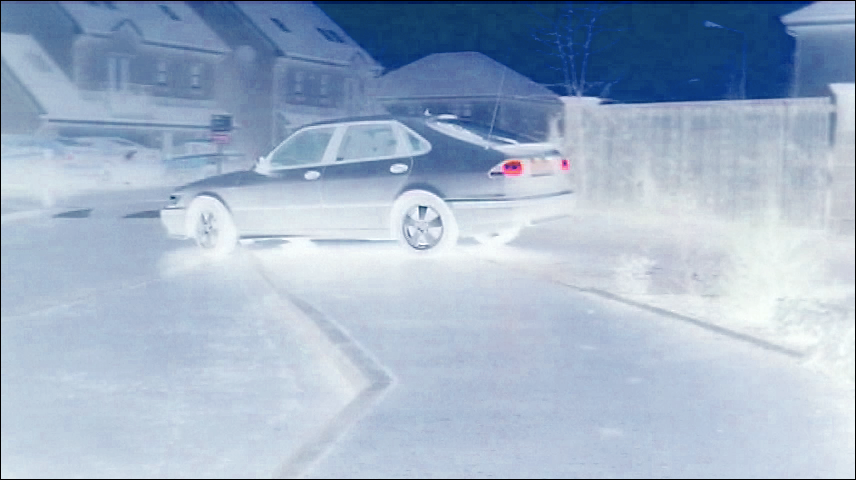 Now move to the "Animation" tab. For frames 1, 3
and 4
, change the scale to 1.50. For
just
frame 2, change the scale back to 1.00.
Now skip to frame 6, then change the scale to 1.00. This makes a quick zoom out ending to the flash.
For frames 1 and 2, type the origin values in their respective fields in the quad settings. The purpose of this is to create keyframes on both of those frames.

Go to frame 1 and move the origin point in the centre of the video image slightly off. Make sure that the edge of the video is not seen.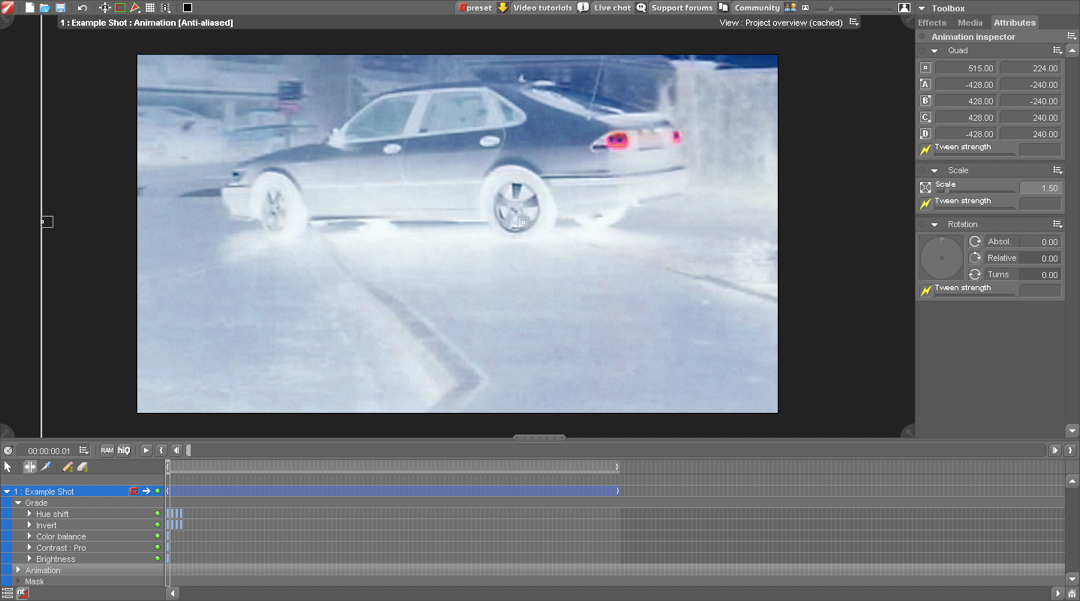 Do the same for frame 3, except move it off at a slightly different angle.
And that should be it.
Here's my completed video.
(Try and replay it if it sticks the first time.)
A lot of work for just one flash, maybe, but it's a subtle effect that looks so much classier than, say, a "Wash In" transition.
Hope this has been insightful! Sorry it was so late,
ThisPersonSaid
!
Alex