Posted: Sun, 22nd Feb 2009, 6:16am
Post 1 of 7
Rating: +3
This tutorial will show you how to make a model space ship, jet airplane or nearly anything fly fast. The background will be moving more than the model.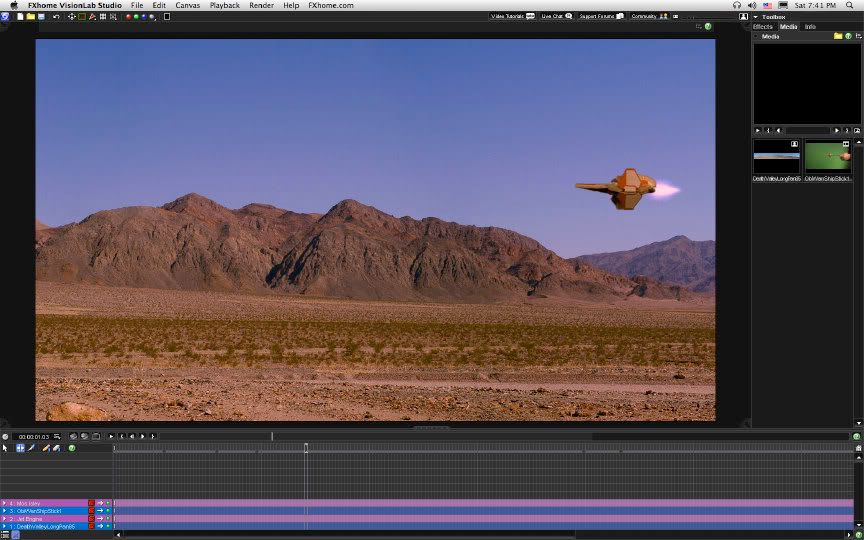 Things you will need:
Shown is a snap-tight Revell Obi-Wan's Jedi Starfighter model ($10.00 at WalMart), you can use anything (prop planes will be a little harder unless the prop is motorized).
Well lit greenscreen wall and a stick with the same color as your wall. I just glued a scrap of greenscreen material on the stick and drilled a small hole in the back of the ship the same size as the stick/dowel from WalMart's craft department $1.00. Lights for the model. I used two compact fluorescents 6200 lumens full spectrum with umbrellas on stands ($10.00 each from eBay not including the fluorescents).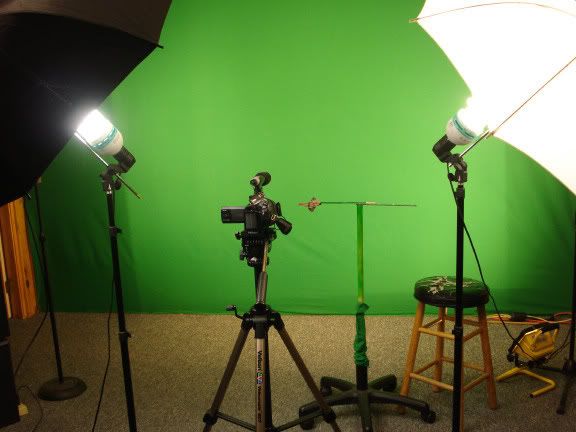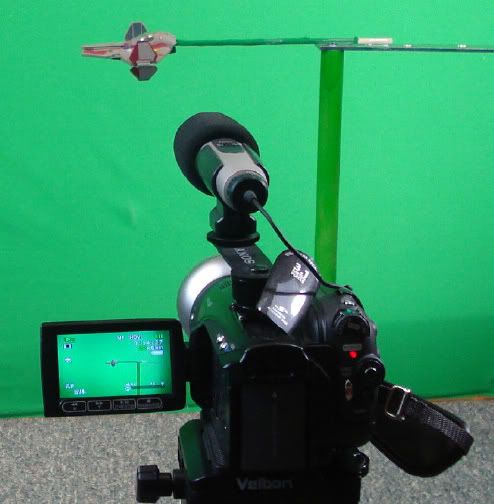 A very long panoramic photo in this case a photo downloaded from
http://www.sxc.hu/photo/668974
(free download).

Obviously a video camera (Cannon HV30 used here), NLE (Final Cut Pro used here) and VisionLab Studio.
I rested my hand on a support with the HV30 LCD pointed towards me. I turned the model, rolling stick between my fingers, right/left and still. Imported footage to NLE created movie.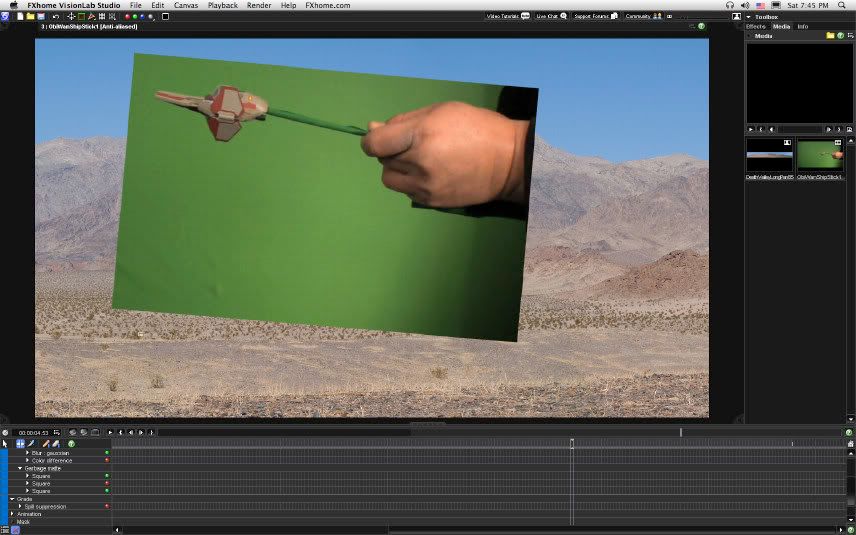 In VisionLab import video and super wide photo (this .jpg is a super long, very large pixel, panoramic of Death Valley, CA). You could also use stock footage or go out and video driving down a country road.
Apply Color difference filter, settings will vary I used Black point 2, White point 24 (adjust settings as needed ), Blur gaussian 2, Erode white 1 and Spill suppression. Apply square masks left right and top. You may also need one on the bottom. Leave only the model.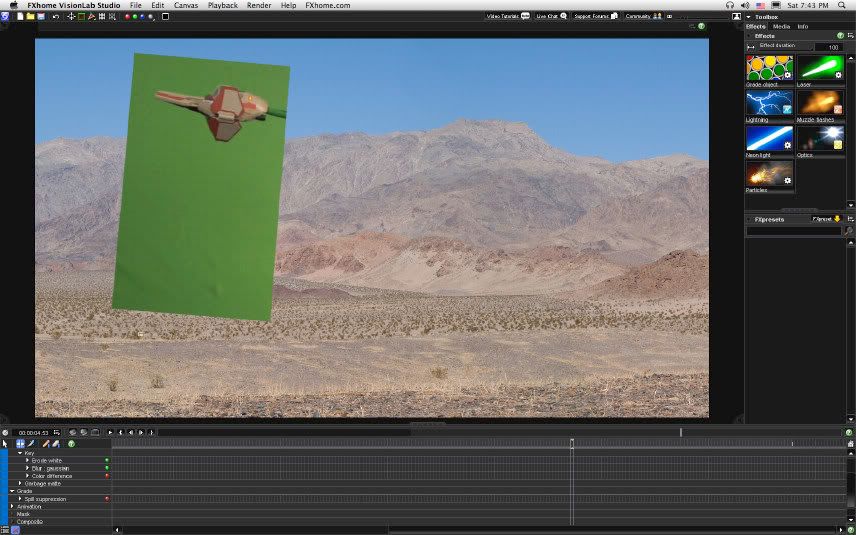 Now take the long panoramic at beginning of the timeline, select Animation, slide photo all the way to the left, move to the end of timeline and slide photo all the way to the right (depending on the orientation of the model). This will create a background that moves very fast across the screen.
Next do keyframe movements of the ship, angle/rotation, scale (if the ship banks scale the ship smaller or larger as needed).
Next I used Jet Engine preset for exhaust. I keyed about every three to five frames. Render and see how it looks. Models can give a realistic look and are easier than using CGI. Hope this helps. The video of this is on YouTube.
http://www.youtube.com/watch?v=Ftf-g_IqjHU
Last edited Mon, 2nd Mar 2009, 5:45am; edited 2 times in total.