Posted: Sun, 22nd Feb 2009, 8:01pm
Post 1 of 27
As I promised last week, today is the day you all get to see brand new videos from Carpe Diem. The first one of course is our second trailer for the series, and the second is a Cast Interview we put together. Well, enough talking.
TRAILER #2
http://www.youtube.com/watch?v=bzG_61SB61s&fmt=18
Exclusive Preview
http://vimeo.com/4381992
Also, for those who haven't seen our previous previews, look below. I hope you all enjoy the new videos, please rate, comment, and subscribe(mostly on the trailer). Thanks all for watching, if you have any questions feel free to ask.
______________________________________________________________________________________________
Update 4-28-09:
Well, I'm glad to say that production is just a week from being completed. We will then move on deeper into post production. We've been working hard to complete our last scenes; we're working on the 8th episode as we speak.
I'm also glad to announce that on May 4th you will get to see the second full length trailer for the Web Series. I'm am very proud of it and in less then 6 days it'll be available online to my Fxhome buddies. We also put together an interview with the cast which feature never-before-seen footage. It should be available on May 4th also.
Thanks to all our supporters out there. It wouldn't be the same without you. Come back next week and be the first to enjoy the 2nd Trailer.
________________________________________________________________________________________________
Update 4-03-09:
The project has been going good since last time I posted here. We've been dealing with out second major fight scene for the past week and I'm pleased with the results. Check out our
Facebook Group Gallery
for a peek. As of now we can't really make out a release date since we've accoutered few problems, but me and my team are still working very hard to get Carpe Diem on the web. Thanks
________________________________________________________________________
Hey all, it's been a while since I've posted anything about the project. For those who don't know, Carpe Diem is an action/adventure web series hitting the net soon.
The series follows the life of Ronald Smith, a TBI (Tennessee Bureau Of Investigation) agent assigned to a murder case in Johnson City. After losing 24 hours worth of memory, he realizes there might be more to the case then he ever thought.
Fight Scene Preview
http://www.youtube.com/watch?v=Omr8uWkZi3Y&fmt=18
Teaser Trailer(for those who haven't seen)
http://www.youtube.com/watch?v=vpf7MqHy8jA&fmt=18
I really didn't give out much information on the characters, so here we go.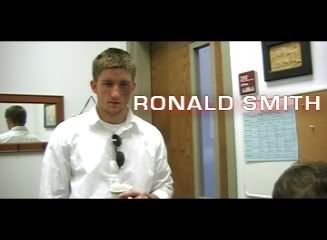 Played by Billy Hartwig.
25 year old TBI agent working in Criminal investigation. He's highly devoted to his work and doesn't believe in day offs. In a relationship with Cassandra O'Brien, a teacher in the area. He is highly trained in martial arts and fire arms.
Fun Fact: Original name was Roddy Polis
Played by Chad Lane.
Ronny's TBI partner. While being dedicated to saving lives, he'll take a day off any chance he gets. 26 years old, from Florida.
Fun Fact: It takes Chad 15-20 minutes to do his hair before every shoot.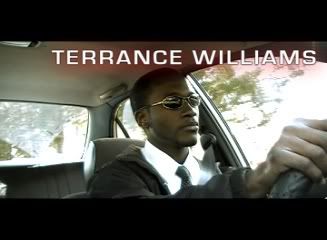 Played by Renaldo Pierre-Louis
Special Agent for the FBI stationed in Knoxville, TN. Although new to the Bureau, he already got himself a major case: The UT Massacre. He will go through every way to find the one responsible. A little high tempered, 23 years old.
Fun Fact: He does his best to speak in an American accent.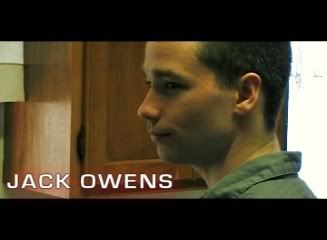 Played by Chris Phillips.
25 year old Fitness Instructor, he got nothing to do with law enforcement whatsoever. He is Ronald Smith's roommate who could care less about his work. He got his way around the ladies, but prefers to stay single.
Fun Fact: None yet
There are a lot more characters of course but these are the major ones. We will have a new trailer up in the coming weeks. If you have any questions/comments leave them below. Remember to go to our page and subscribe.
www.youtube.com/carpediemseries
If you have a Facebook, join the group.
http://www.facebook.com/home.php?#/group.php?gid=43882504531
Thanks, Rodolphe[url][/url][url][/url]
Last edited Mon, 4th May 2009, 9:53pm; edited 7 times in total.